Tips to beat autumn blues
It's not unusual to feel tired in autumn and winter. But for some of us, the change of season can trigger a real 'winter depression'.
In the darker months of the year from the end of October, one to two percent of European adults suffer from a condition called 'Seasonal Affective Disorder', or SAD for short. People suffering from SAD feel run down, tired and find it difficult to concentrate. They have little energy despite eating more than they otherwise would and often gain weight. The condition is also associated with low self-esteem and negative thoughts.
Researchers believe the condition is caused by a lack of natural light, so walking regularly for as long as possible can be very helpful. Light therapy can also lead to significant improvements in most people suffering from SAD. This treatment involves using a special lamp with a light intensity of 2,500 to 10,000 lux for 30 to 60 minutes every morning. Consult your pharmacy or medical centre for more information. Sympany will contribute to the cost of a light therapy lamp if this has been prescribed by a doctor based on the diagnosis of seasonal depression.
If you find these treatments don't work for you, speak to your medical centre or a psychiatrist. Herbal antidepressants or other antidepressant medications are required in some cases.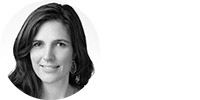 This health tip was written by Dr. med. Anne-Christine Bombois who works as a Specialist in psychiatry and psychotherapy FMH at Centramed Basel Aeschen.