mySympany customer portal and app
With mySympany you can submit invoices online, keep track of benefits settled and your cost contribution and say goodbye to paper. Anytime. Anywhere. In the app or on the computer.
Make your life easier!
Download the mySympany app and register
Your advantages
Keep track: of policies, cost contributions (franchise and deductible), benefit statements and invoices submitted by you or a service provider ("TP-Rechnung" from a doctor, hospital, etc.)
Receive paperless documents: with notifications
Direct contact to customer service: Send messages from mySympany
Submit invoices and claim receipts: upload documents or photograph them using the app
Present your digital insurance card: at your doctor's appointments or when you're purchasing medication in Switzerland (please note: if you're abroad you still need an insurance card with an electronic chip)
Cost overview for the tax return: download or print at any time
Protect the environment: Activate the "digital only in mySympany" document delivery type in the settings menu to switch to paperless correspondence. In the future, you'll receive your documents in electronic format.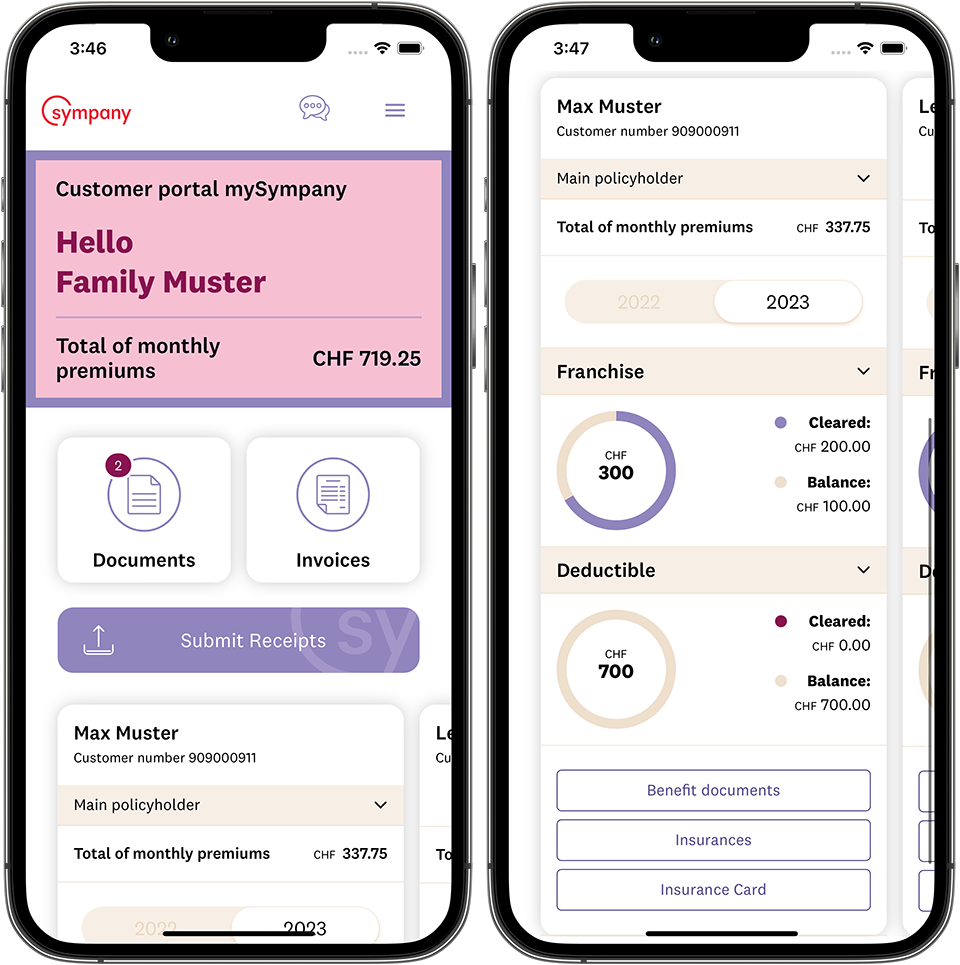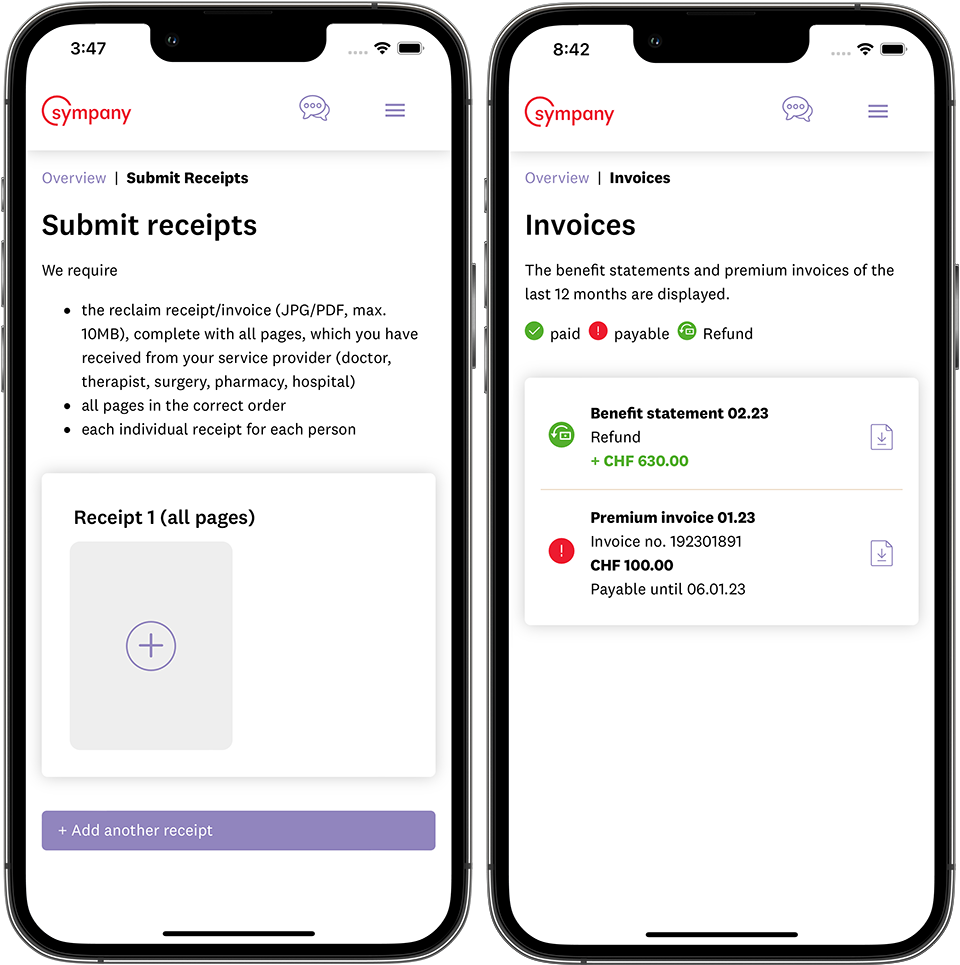 Download