This is what our policyholders say about us
A lot of the feedback from satisfied customers shows that: Sympany is on track to reach its goal – making life easier for its policyholders.
First place in the K-Tipp survey
Over 3,000 people across German- and French-speaking Switzerland took part in the survey, which was conducted by consumer magazine K-Tipp and revealed that: "Sympany, based in Basel, has the most satisfied customers: 65% are highly satisfied with the insurer's services."
We're delighted to have taken the top spot in K-Tipp's survey. The result is testament to the promise that we make to our customers: we're the health insurance company that delivers excellent service and benefits.
K-Tipp: the majority of Sympany's policyholders are satisfied (PDF, in German)
Surveys confirm satisfaction
Several representative surveys demonstrate the satisfaction of Sympany customers.
Thank you! Sympany is delighted with the positive feedback and good results. On behalf of all our employees, Sympany would like to thank policyholders for the loyalty they have shown us.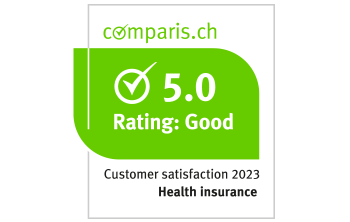 comparis.ch
Rating: 5.0 (good) – evaluated criteria: performance: quality and service, convenience of touchpoints and contacts, overall satisfaction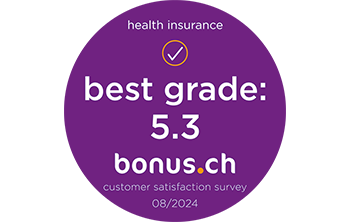 bonus.ch
Best grade 5.4 (good) in the processing of insurance benefits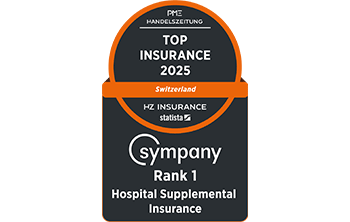 AmPuls
2nd place out of 12 in the area of customer satisfaction
AmPuls
4.65 out of a possible 5 stars for the handling of claims. Conclusion: one of the clearest benefit statements on the market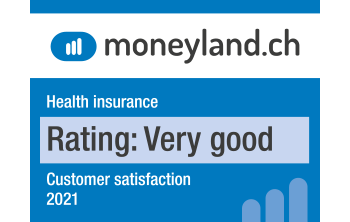 moneyland.ch
Rating: 8.1 (very well) – evaluated criteria: friendliness, availability, speed, price-performance ratio, an accommodating attitude to payments, comprehensibility
You too can benefit with Sympany