Compulsory Swiss basic insurance from your health insurance provider
The same benefits for everyone
Whether it's illness, accident or maternity – any comparison of health insurance providers soon shows that the standard benefits of all basic insurance models are identical throughout Switzerland. That is required by law. Sympany covers all the benefits of compulsory basic insurance. You will bear a small and limited proportion of the costs yourself in accordance with the law. If you increase your personal share, your health insurance premiums will decrease. More information on cost contribution >
A comparison of Sympany's basic insurance policies
Save on additional health insurance premiums?
In place of the classic model, you can choose one of our advantageous and very popular savings schemes with premium discount.*
Small and large extras tailored to your wishes: supplementary insurance
This could involve a particularly high level of cover or even medication not covered by statutory health insurance. And perhaps you value the highest possible level of comfort in hospital. Sympany health insurance can provide customised offers for all your requirements.
Supplementary hospital insurance
Choose your hospital and more, just how you like it.

Supplementary outpatient insurance
The supplementary insurance for preventative measures and popular extras.
Supplementary dental insurance
Minimal dental costs, the best benefits.


What's included in compulsory basic insurance?
According to the law, your excess is the maximum annual contribution you'll have to pay yourself for treatment costs. For adults, this is CHF 300 per year (children access treatment for free). If you increase your excess, your premiums will decrease.
For additional yearly treatment costs (higher than the excess), the deductible shall apply. In this case, Sympany will pay 90% of the costs. You will bear 10% of the costs, but only up to a maximum of CHF 700 per year (children: CHF 350 per year). For any additional benefits, you no longer pay any deductible (as part of your treatment costs package).
In principle, yes. The exception: if you work for the same employer for at least eight hours per week, you are insured for occupational and non-occupational accidents with them. You can therefore exclude accident risk from your compulsory basic insurance while you are employed. Your premium will then reduce by 7%.
Your advantages at Sympany
Accident, illness and property insurance – everything from a single provider
mySympany – paperless insurance: submit invoices, access documents, keep track
Personal consultation and unbureaucratic service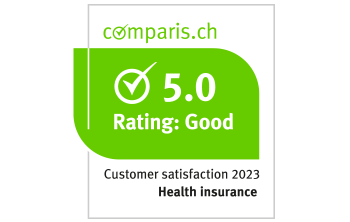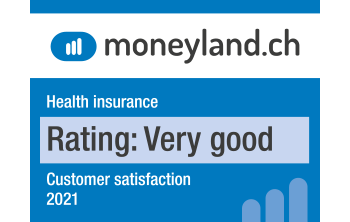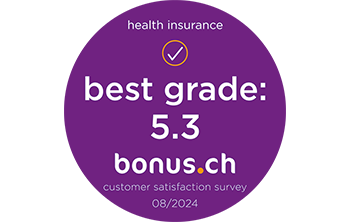 What would you like to do now?
Advice
I want to make an individual appointment in one click.

Quote
I want to generate my personal, non-binding quote in the premium calculator.
Contact
I want to get in touch with Sympany now.


The best insurance for every life situation