A beach holiday in Switzerland? Why, of course!
Switzerland is a landlocked country; we couldn't get further from the sound of crashing waves. Could we? Well, you don't need salt water for waves, and Switzerland has plenty of freshwater lakes. We've made it our mission to find you the best bathing lakes in the country. If you look hard enough, you're sure to find a little bit of paradise or two with that hint of a Mediterranean vibe, and they're often closer than your nearest airport departure lounge.
How to find your seaside happy place right here in Switzerland
There's one thing every beach in the world has in common: it's the same sun shining down on them. The benefits of a staycation are obvious. You don't have to change your money, you don't need to sort out a visa, there are no roaming fees on your phone, and the lake water doesn't make your eyes sting. Plus, staying closer to home normally means you can take a longer break, as in Switzerland you're probably closer to a beach than the check-in desk in hall 3A.
A selection of our most beautiful bathing lakes
Lake Lucerne offers plenty of places to swim and soak up the sun, as does the "Three Lakes" region in Jura. Most cities nestled on the shores of a lake have at least one patch of sand where you can while away the day.
Here are a few of our personal favourites:
Lake Lugano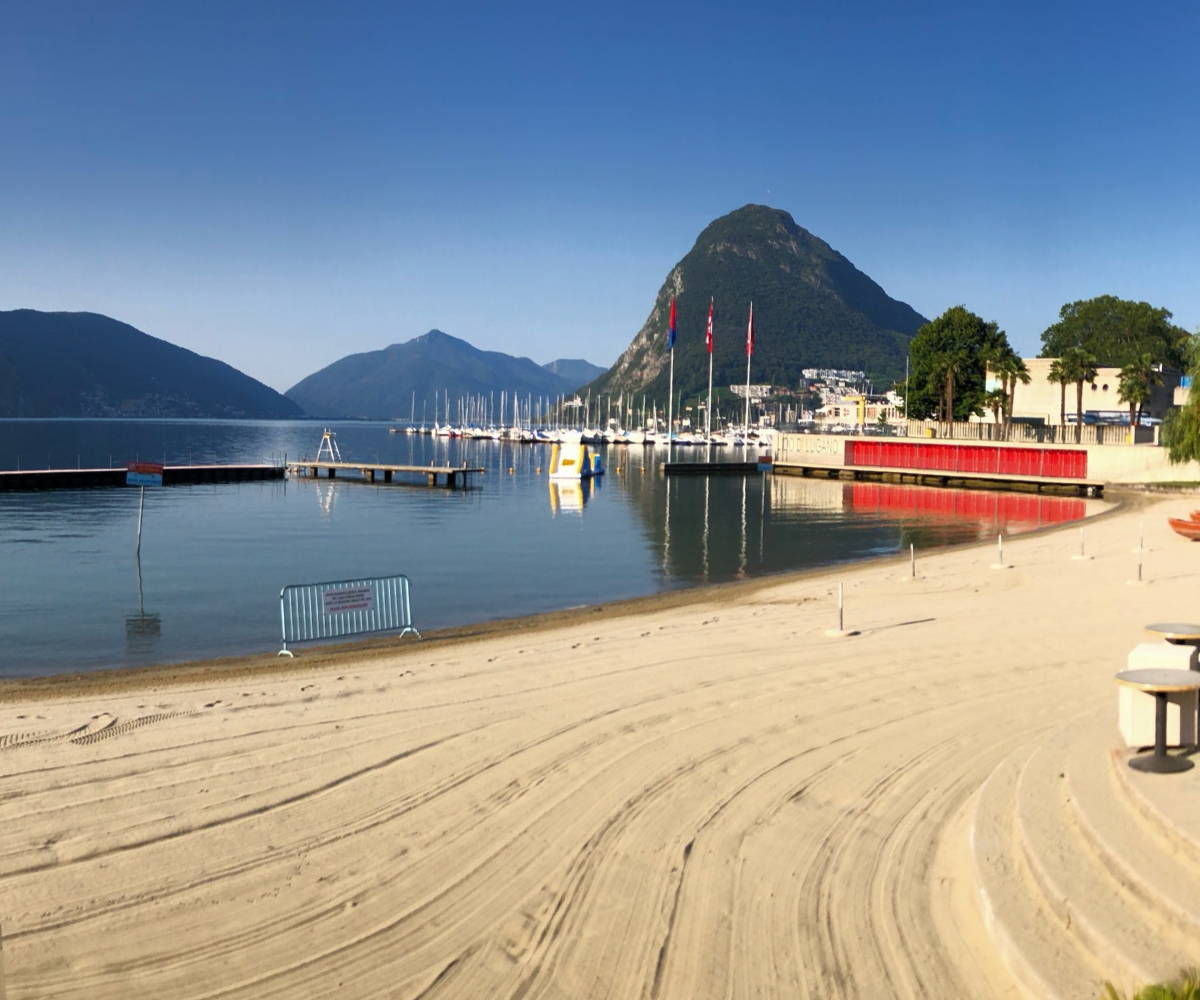 For that Mediterranean feel: if you like sand, palm trees and a touch of sophistication, you'll love the lido in the heart of Lugano. Its city-centre location means you have everything you need on hand. With the nearby hills and the funicular on Monte Brè, you might be forgiven for thinking you were in Rio.
Lake Morat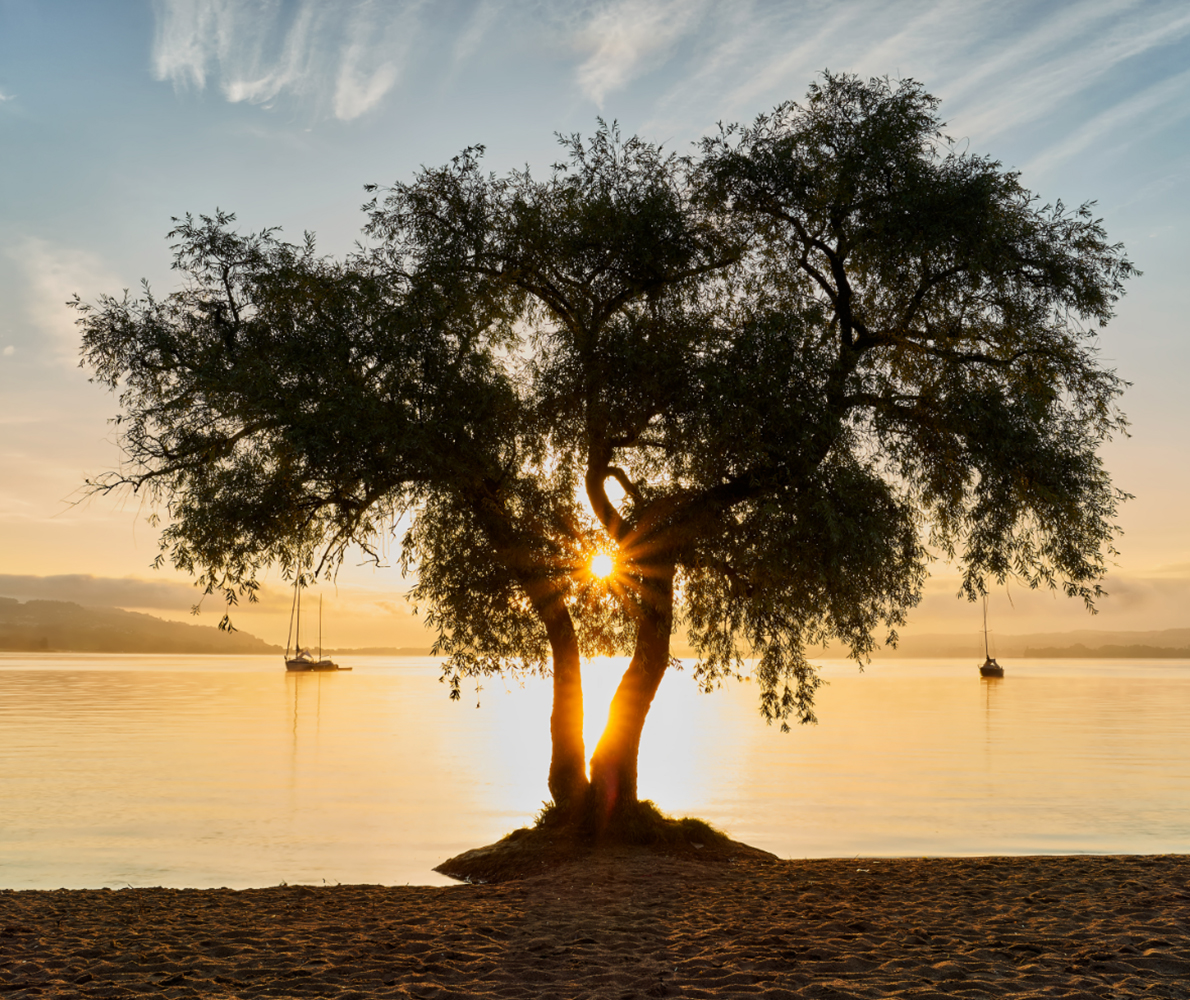 The longest freshwater sandy beach in Europe, stretching over a kilometre from Salavaux to Avenches. It slopes very gently down to the water making it perfect for a family trip with young children. The beach is at its most beautiful when the sun rises over the lake. And if you like to spend your days on the sand and your nights under canvas, there's a campsite close by. The Strandbad Murten beachside pool is part of the «Swim for free» scheme.
Lake Cauma, Flims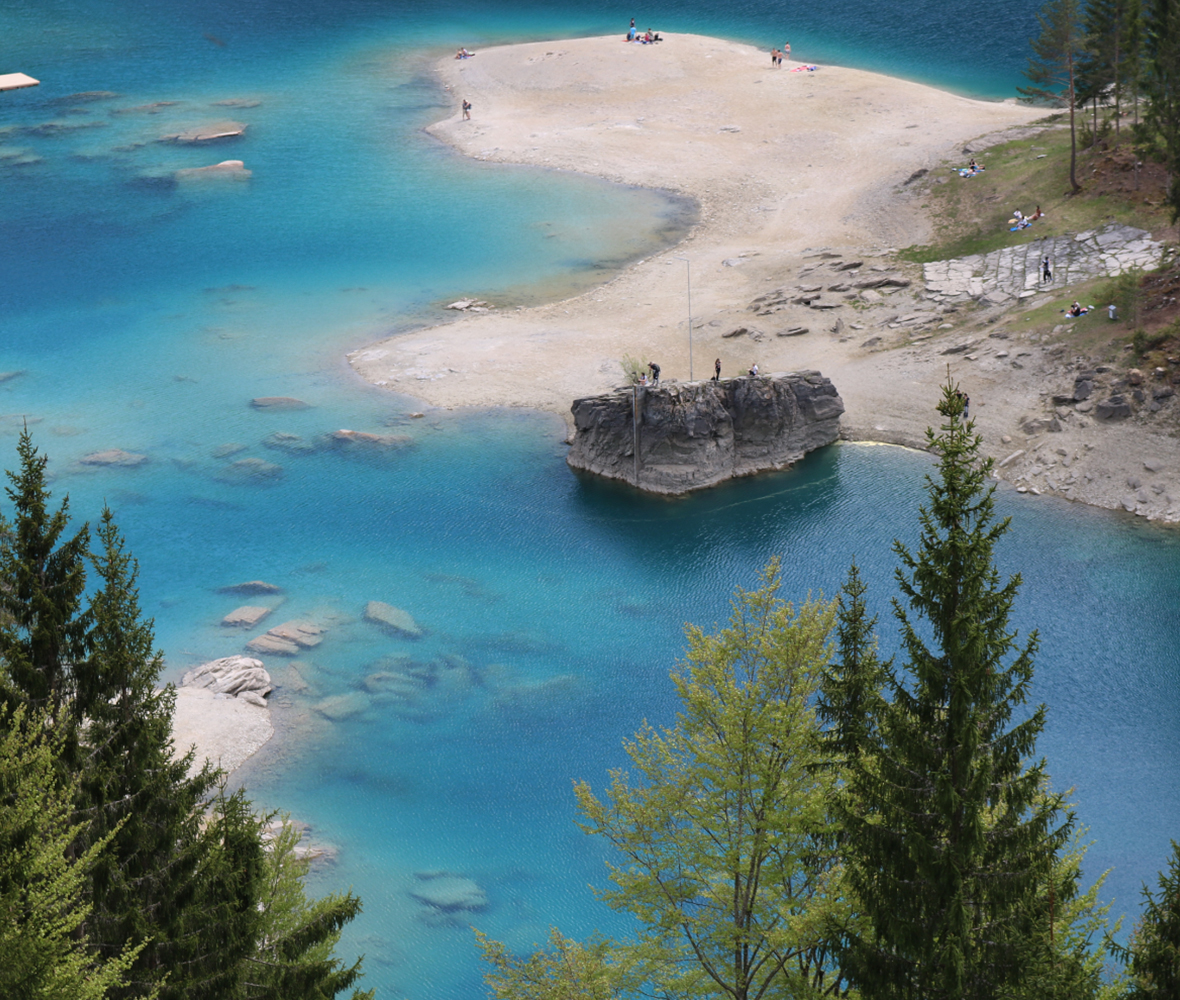 We recommend visiting Lake Cauma in Flims at off-peak times, as the dazzling beauty of this mountainside bathing lake – which even has its own funicular – draws heaving crowds, especially at weekends. The beach can only be seen at low tide and it has that traditional alpine feel, i.e. a bit hard and slightly rugged. But Lake Cauma gets its Caribbean-standard seal of approval thanks to its spectacular green-blue shimmering water.
Lake Lauerz
Lake Lauerz lies between Steinerberg, Rigi and the two Mythen mountains. You can enjoy the amazing panoramic views at the three public bathing areas at Seewen, Lauerz and Steinen. The Seebad Seewen lakeside pool is part of the «Swim for free» scheme.
Lake Geneva
On warm summer days, half the city of Lausanne decamps to the small yachting marina at Parc Bourget on the "Plage de Vidy". And who could blame them? This bathing area is easy to get to and boasts more than 500 metres of fine, sandy beach for its visitors to enjoy.
Untersee, Arosa
It's a no-brainer: the Untersee (lower lake) in Arosa is a jewel in the Swiss crown of bathing lakes. The small, crystal-clear lake, surrounded by pine trees, lies amid a spectacular mountain backdrop that can hold its own against the endless horizons of the more traditional Mediterranean holiday destinations. The lake is surrounded by a beautiful village.
Yvonand beach, Lake Neuchâtel
The expansive sands here fall away seamlessly into a shallow area of Lake Neuchâtel, making it perfect for families. The «Plage des Pins» gets its name from the pine forest that surrounds it, and which could almost convince you that you were in the Mediterranean. It even has a little beach restaurant and bar.
You might be interested in these